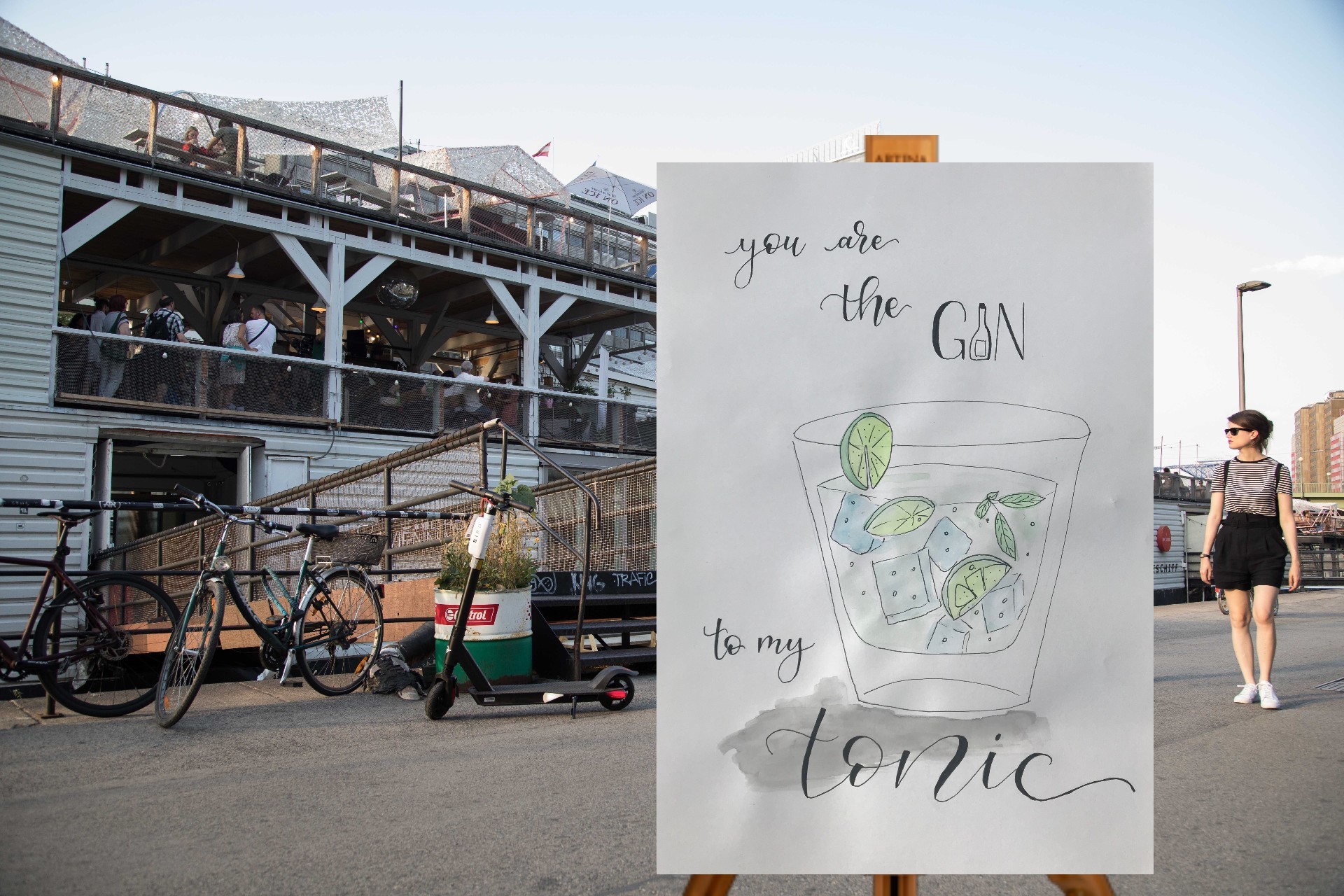 Uhrzeit
15:00 - 17:00
Preis
€48.00
You are the Gin to my Tonic
An alle, die schon immer mal schön schreiben bzw. Handlettering ausprobieren wollten!
In diesem Art Adventure gibt uns unsere Künstlerin Nina einen ersten Einblick in die Kunst des Handletterings und wir gestalten gemeinsam das Motiv "You are the Gin to my Tonic" – selbstverständlich kann man dieses oder ein anderes Getränk gemütlich während dem Workshop auf dem Sonnendeck des Badeschiffs schlürfen.
Alles benötigte Material (Schürze, Farben, Wassertankpinsel, Aquarellpapier in A3 etc) wird vor Ort zur Verfügung gestellt. Unsere Künstlerin führt Euch Schritt für Schritt durch das Motiv: Von der Skizze bis zur Fertigstellung und hilft Euch gerne bei Fragen weiter.
Wir freuen uns auf einen kreativen Nachmittag mit Euch!